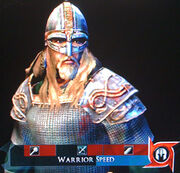 Chainmail is the starting armor of the Viking. It has decent speed with high resistance to slashing and and bludgening damage making it an effective defense against most close-range attacks however it has low resistence agains thrusting damage making it weak against long-range weapons and most mid-range weapons.
Protection
Slashing Resistance
I I I I I I I I I I I I
Piercing Resistance
I I I I
Bashing Resistance
I I I I I I I I
Speed
I I I I
Historically chain mail was only used by the wealthy or professional soldiers in Sweden, Norway, Denmark, and in Saxon England. Most Viking raiders used little to no armour.